CONSERVATORi™
A PIXoils™ Fine Artworks Original Series
Imagine Fine Art that feels more Alive.
Geo-Regional expositions and surveys in visual and sonic form that transport the viewer while leaving room for personal introspection, contemplation, and consideration.
CONSERVATORi™ is a new visual and acoustic series initiated by New Mexico Artist and innovator Marshall Monroe. The works consist of two to three-hour sequences exploring select biospheres.
The works are presented via the proprietary Ultra-Fidelity Graphics Processing and Encryption system by PIXoils™ Fine Artworks in Digital Media.
The CONSERVATORi Inaugural Series, "American West 001" Consists of Eight remarkable panoramas taken across four years. Individual works explore areas of Montana, Wyoming, New Mexico, California, and Hawaii.
Each work profiles the macro and the micro biodiversity and ecological richness of the areas.
"These works are intended as a celebration of the Creative Energy all around us, and natural systems reflect this at the smallest and the largest scales," comments Monroe at a recent gallery opening in Del Mar, California. "I feel very fortunate to be living in a time when the study of light, motion, color, and form can be undertaken with such fidelity and in these new ways."
Each Individual CONSERVATORi work is an extended, visual and sonic exploration of all aspects of a regional biosphere, complete with geologic formations, water systems, plant life, and wildlife. One cannot help but see the complex and sensitive inter-workings of symbiosis in these works, as they inspire and call us to a renewed commitment to sober conservation of these worlds.
PIXoils™ Fine Artworks make extraordinary additions to commercial, public, and/or residential installations. Our experienced design team works with architects or owners to integrate the artworks in optimal ways with any style of space.
Installations have included surface-mounted systems as well as custom nicho and recessed integrations. The artworks are selected and controlled by an aesthetically designed button box, making the interface intuitive and effortless.
At PIXoils™ Fine Artworks, we are dedicated to the ultra-premium media experience and all systems can be installed with existing sonic environments or dedicated audiophile-grade speaker clusters. We use exclusively Bowers & Wilkens transducers and JBL commercial-grade amplification. Surround and enhanced or zone-controlled sound systems are available as well.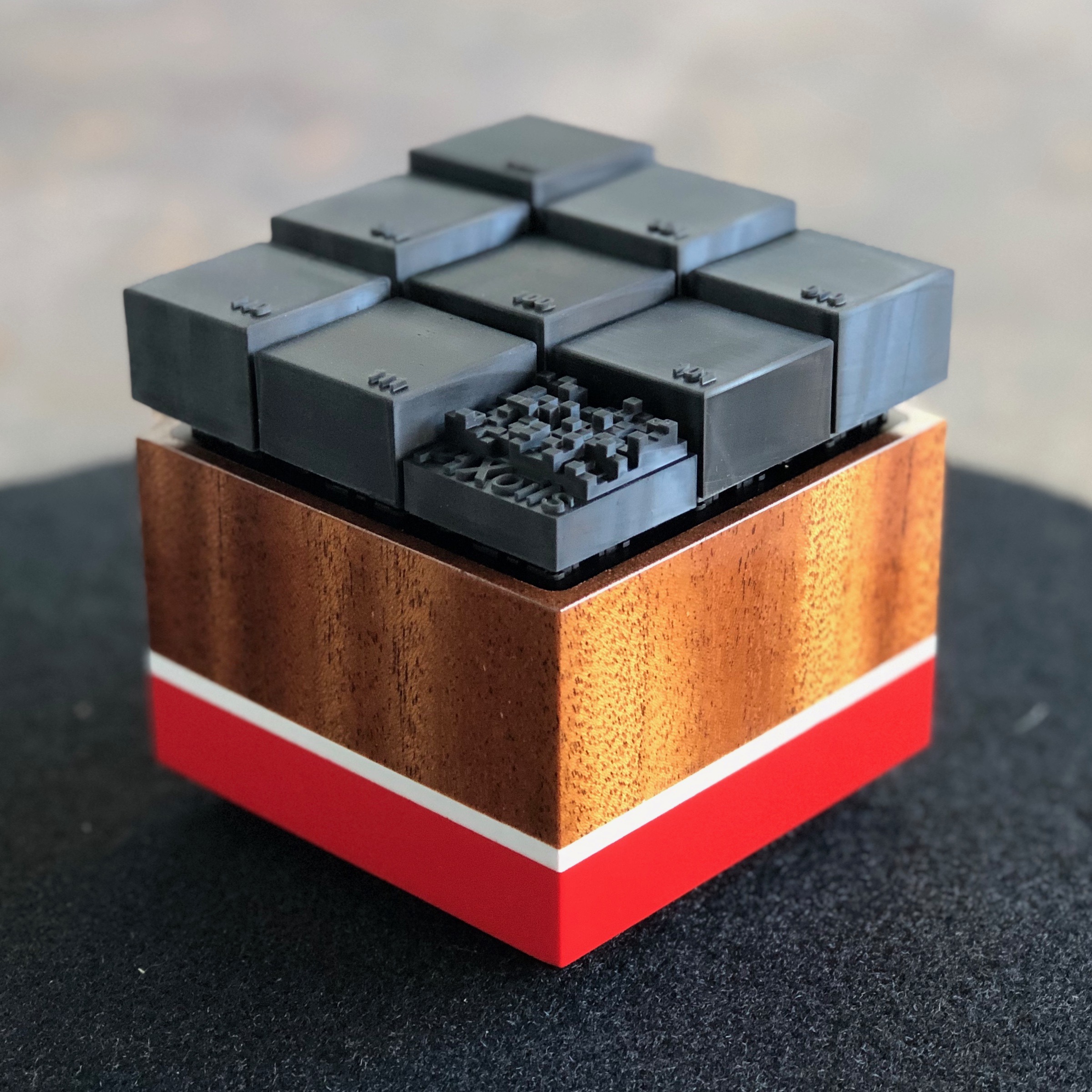 The PIXoils™ Fine Artworks Selector Button Box
The Button Box is designed for stylish presentation and simple navigation of the collections.
PIXoils™ Fine Artworks systems are available in manual ON/OFF or programmed scheduled operation. We install in PIXoils Purity™ Mode for dedicated operation, or in PIXoils™ PIX-Salon mode for co-operation with mass media presentation systems. Inquire for details at office@marshallmonroemagic.com
All aspects of the productions are at the direction of Marshall Monroe, including cinematography, camera operation (including aerial elements), post-production, editing, color correction and stabilization. This also includes original musical works for compositions that serve as the score for the pieces.